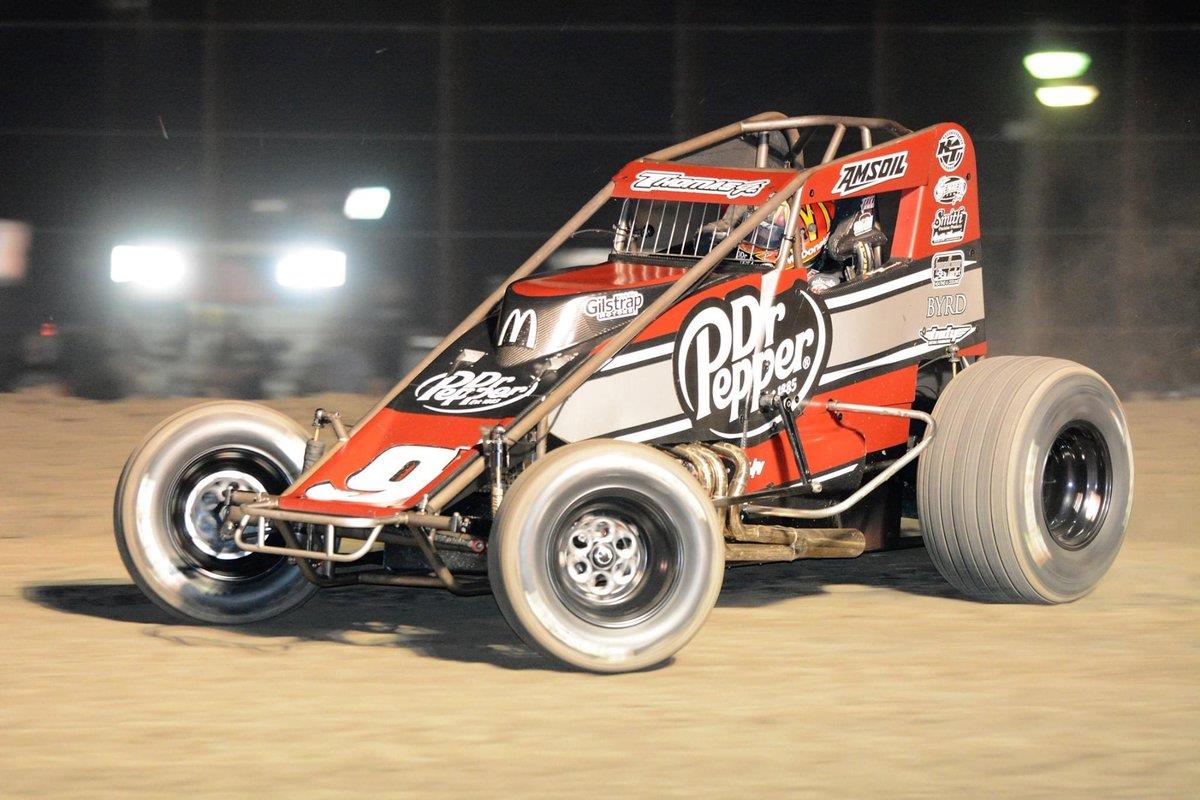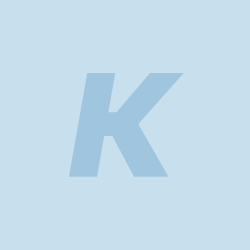 7/27/2019
---
KEVIN THOMAS, JR.'S LAST LAP HEROCS GET IT DONE AT BLOOMINGTON
Bloomington, Indiana .........Kevin Thomas, Jr. led three different times for a total of 13 laps in Friday's Sheldon Kinser Memorial, round seven of NOS Energy Drink Indiana Sprint Week from Bloomington Speedway, but it was one final lap that decided his fate.
After swapping the lead multiple times down the stretch, on the final lap, the Cullman, Ala. native rocketed around the outside of Jason McDougal in turns one and two, locked up the bottom in three and four and raced to his third Bloomington ISW victory following triumphs in 2012 and 2017.
In 19 previous USAC AMSOIL National Sprint Car starts this season, Thomas had finished as the runner-up on four occasions. On this night, he flat out refused to run second, put it all on the line and came away with his first victory since the 2018 season finale in Perris, Calif.
"I didn't think that was ever going to happen," Thomas admitted. "It's been a trying year. I think we've finally overcome our things that have gone wrong and our bad luck. You just have to be in a position to win all the time. You're not going to win every race, but you've got to be there and then things will start going your way."
Thomas began the 30-lapper from the fifth spot, but the early-going was marred by a three-car accident involving a flipping Chris Windom with Carson Short and Jordan Kinser also involved. All were okay, but only Short restarted.
On the restart, Thomas went to the rail, riding the outside line to move into the top-three on lap six underneath Justin Grant. Up front, outside front row starter McDougal was working on race leader Jarett Andretti, pulling even on the outside before clearing Andretti off turn four to grab the race lead. Thomas followed suit and worked inside past Andretti for second on the bottom of turn one.
After working his way to third by lap 11, Brady Bacon encountered trouble as he slid to a stop on the back straightaway with a little bit of flame being thrown from the car. Though he'd restart from the tail, he worked his way back to a seventh-place finish by race end.
McDougal led Thomas into turn one but left the bottom open for Thomas. Thomas took hold of the advantage and cruised underneath McDougal exiting turn two with the lead. Following an incident in which early race leader Jarett Andretti slid to a stop on the front straightaway, the man on the move was Kyle Cummins.
The previous night's winner at Lincoln Park put his ride up top and methodically picked his way past Grant for third on lap 14, by McDougal for second on lap 15 and was literally on the edge for the lead on lap 16. Thomas moved up to protect up top at the exit of turn four. However, Cummins found a line even higher than Thomas and the two banged wheels at the stripe, with Cummins nipping the line mere inches ahead of Thomas. Thomas cut down into one and reclaimed the lead with a slider on Cummins, who ended up getting hung up on the turn four cushion, losing second to McDougal.
"From the start of the race, we were pretty decent on the bottom," Thomas explained. "I tightened myself up with the shocks. I think it was the wrong move for going down there. When I finally got to the lead, my pace was slowing down and I heard a guy up around the top, so I tried to move to the top, and I'm pretty sure it was Kyle Cummins. I didn't think anybody could get any higher, then he tried going around me down the front stretch and we made a little contact. I didn't know anybody could even go up there without running off the track."
With seven laps remaining, second-running McDougal and third-running Cummins began to hunt down Thomas once again. McDougal pulled even to the inside of Thomas between turns one and two on lap 23, but on the 24th circuit, McDougal kept the momentum rolling on the bottom off turn two, edging ahead of Thomas in turn three, then letting his car float to the top, pushing Thomas wide to secure the top spot before pulling ahead by five car lengths into turn one with just five laps to go and a bit of traffic now on the horizon.
With four to go, Thomas began to inch closer to McDougal on the top as McDougal closed in rapidly on the lapped car of Brody Roa between turns three and four with the two nearly making nose-to-tail contact. McDougal was in a sort of no-man's land sliding through the middle, allowing Thomas to close within a car length at the line.
Thomas kept digging, pulling even with McDougal into turn one, and took the outside line into turn three, which nearly proved disastrous, hopping the rear wheels airborne. A rapidly closing Cummins tried to avoid ramming Thomas and spun himself into a 360 over the berm in turn three before coming to a rest.
Now it was down to a duel between just McDougal and Thomas, and only three laps remaining. Thomas knew he needed to turn up the wick, making adjustments and making plans on how he was going to tackle the task.
"I made a little bit more of a shock adjustment on that last restart," Thomas remembered. "I knew I couldn't go to the bottom because you're going to run second. It was either going to stick or I was going to drive right off the end of the track."
McDougal initially had a fine restart and was leading by four car lengths going into turn one on the final lap, but Thomas devoured the high line and ate up the interval in no time flat to take the lead, cut down to the bottom in front of McDougal in turn three, nailed his marks to a T, and drove to victory by 0.388 of a second over McDougal, Grant, ISW point leader C.J. Leary and a career-best fifth-place finish for Brandon Mattox.
For Thomas, it was his 26th career USAC AMSOIL National Sprint Car victory, moving him ahead of past series champs Steve Butler and Jay Drake for 17th on the all-time list. Furthermore, his sixth Indiana Sprint Week win moved him ahead of Kevin Briscoe, Tony Elliott, Brady Short and Kevin Thomas (no relation) for sixth all-time.
(Ryan Sellers Photo)
Thomas and his Hayward/Thomas Motorsports team have upped their performances over the past week, finishing in the top-five in each of their past four starts just after finishing outside the top-five in three of their previous four prior to that.
For Thomas, it was his 26th career USAC AMSOIL National Sprint Car victory, moving him ahead of past series champs Steve Butler and Jay Drake for 17th on the all-time list. Furthermore, his sixth Indiana Sprint Week win moved him ahead of Kevin Briscoe, Tony Elliott, Brady Short and Kevin Thomas (no relation) for sixth all-time.
"I think the driver just finally showed up," Thomas said. "There's a few little things like
to make somebody comfortable and with everybody being new to the way I like to do things and how I drive, that's just the way it is. It's a learning curve. When everybody's this tough night-in, night-out, that's the way it goes. We haven't been terrible, we've been running top-five, but it just wasn't quite there, but now we're there."
Contingency award winners Friday night at Bloomington Speedway were Brady Bacon (Fatheadz Eyewear Fast Qualifier), Justin Grant (Simpson Race Products First Heat Winner), C.J. Leary (Competition Suspension, Inc. Second Heat Winner), Brady Short (AutoMeter Third Heat Winner), Carson Short (Indy Race Parts Fourth Heat Winner), Tyler Courtney (KSE Racing Products/B & W Auto Mart Hard Charger & ProSource Hard Work Award), Brandon Mattox (Roger & Barb Tapy 13th Fastest Qualifier), Lee Underwood (Saldana Racing Products First Non-Transfer) and Josh Hodges (Wilwood Brakes 13th Place Finisher).
---
Article Credit: Richie Murry
Back to News