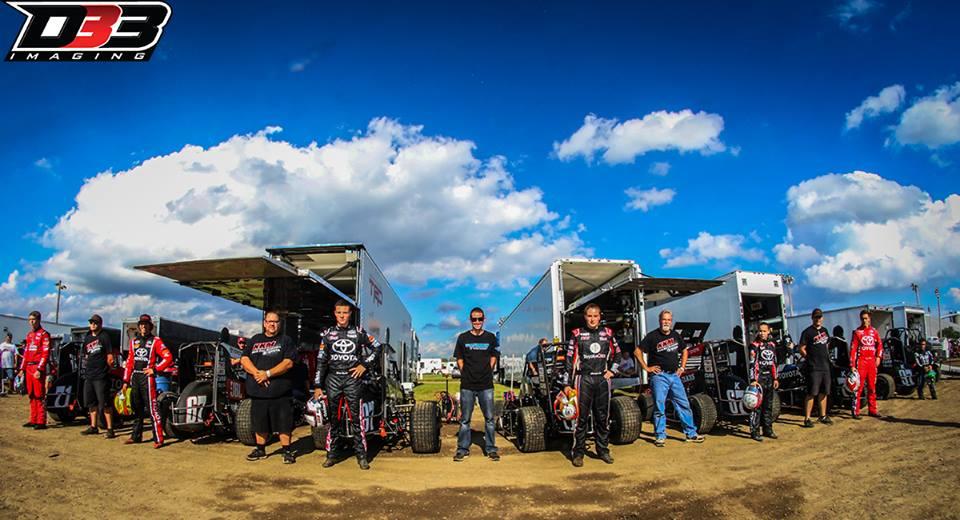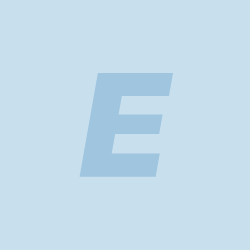 6/8/2016
---
East or West?
June 8, 2016 Belleville, IL: Heading east or going west? I fielded this question often during another raucous Indiana Midget Week, which spread to six USAC nights though Lawrenceburg fell to rain. Most inquiries came from easterners eager to extend our revelry through Eastern Storm: five USAC Sprint Car races in six nights. Eastern Storm's western alternative is Illinois Midget Week, which will consist of five POWRi programs. Belleville dateline discloses my answer.
Why? After all, Eastern Storm is a chance to return to my roots with my chosen class, see old friends and family, and devour familiar food. In about 25 years, I only missed one of Grandview's wingless 410 races, and only because SCRA toured PA during Knoxville Nationals. None of them were particularly captivating. Best memory was Daron Clayton treating Bechtelsville like Haubstadt until he hammered the boilerplate. Lincoln sucked so hard the first year that criminal charges should have been filed. Last year, they cancelled on a whim. Big Diamond was so dusty that cars could not be seen, much like when Eastern Storm stirred dust storm at Mercer, one of my most painful disappointments. Hagerstown was horrible the first time, great the next, then gone. New Egypt has the highest probability of excitement. Susquehanna was not an option until recent years.
Then there was the weather. Even when it did not rain, Port Royal pulled the plug on a perfectly sunny Saturday when USAC was first scheduled there. Two years in a row, Williams Grove did the same thing. I finally decided that if eastern promoters were not going to try as hard to race (or stage a good race) as I did getting there, I should go somewhere else.
One of those Junes while son bitched at mother about an invisible sun, I read of a riveting POWRi program in which Brad Loyet and Michael Pickens traded slides at opposite ends of Brownstown, IL: one hell of a lot closer to Indianapolis than New Jersey. For the last three years, Illinois Midget Week has been part of my plan.
In a baffling move, Williams Grove decided to book USAC not as a sprint car race on Eastern Storm but by instead staging its first Silver Crown 100-lapper in 35 years. Selling a longer, slower, more expensive product in a day of diminished attention spans seems foolhardy. I hope I am wrong when I predict winged 410 sprint cars will draw more Friday fans to Selinsgrove than Williams Grove. I did try to see the last one in 1982. It rained out.
I sit at McDonald's across from the wonderful Belle-Clair Fairground ready to add Illinois Midget Week to Indiana Midget Week, which was filled with incredible moments while lacking that signature event. Some highlights included the incredible Kyle Larson stalking and passing Tanner Thorson on Montpelier's monster cushion; best eight heats (four midget/four sprint) I've ever seen in one Gas City show; views from outside turns one and four at Lincoln Park after they butt flossed another press credential request (and rain kept Lawrenceburg from seeing my money); Christopher Bell's blast through Bloomington leaders; and Bryan Clauson's clinical dominance of four of five sprint features of no sanction. But honestly, the highlight was simply spending hours eating, drinking, smoking and laughing with friends from around the globe.
Keith Kunz Motorsports has dominated midget racing for quite some time. But he never fielded eight midgets until Indiana Midget Week. When its five features were through, Kunz was undefeated with Larson, Spencer Bayston, Tanner Thorson, Bell and Rico Abreu. Whether this is a good situation essentially hinges on whether you are promoter, sanction, rival or spectator. To the first two, eight midgets are most welcome especially when some are handled by World Class talent. Fans generally see it that way too. But just imagine parking across from such a juggernaut. On a good night, you might beat three or four of them, but three or four will just run away.
Clock just struck 5pm CST, which means it is time to post this mess and glide across the street to see if anyone in POWRi can topple KKM.
C60716
---
Article Credit: Kevin Eckert
Back to News